How to Cold Brew: Cold Brew Mocktail Recipe, the Old Fashioned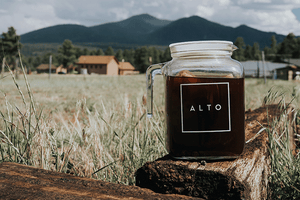 The easiest way to brew cold brew at home is with our Home Kit. Buy your favorite beans, grind them (we recommend as coarse as possible!), fill the Alto filter to the desired output, and then pour water into the vessel. Let steep for 12-20 hours and extract the filter/ used grinds. Boom! Ready to drink cold brew for the whole family. Below is a video showing what you can do to 'spice' up your cold brew experience by making it a cold brew mocktail.
Grab a home kit here!